Local producer and fixer in Poland
My name is Marcin Krasnowolski and I'll be your fixer in Poland.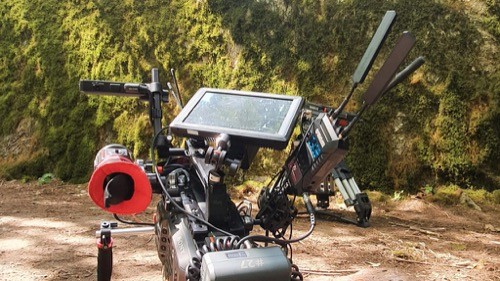 I am an independent, highly-skilled, experienced, stubborn and reliable Krakow/Warsaw based fixer, local producer and researcher. Journalism and film are my two biggest passions. I will take care of your project personally and with enthusiasm from day one to the successful end. The more complex the job, the more exciting!
Polish fixer - how can I help you?
Are you planning to shoot a film or TV program in Poland? Looking for a top-notch, English-speaking crew and equipment for a corporate shoot? Writing an article about the country's issues and trying to contact a politician, a worker or an average Polish family? Running a sensitive investigation which requires patience and discretion? Need a character for a documentary, reenactment group or an exciting location? As a fixer in Poland, used to the most unusual requests, I will get them for you! I provide complete, affordable production and fixer services in Poland, handling the requests of all shapes and sizes. In order to meet your expectations I work with a group of experienced, English-speaking professionals.
Polish Fixer with over 10-year experience
Polish Fixer is a local brand trusted by dozens of the biggest international media players, agencies and brands. No matter the character of the project – I am here for you.
Fixing and producing for the major
international brands
The New York Times / The Guardian / BBC / Google / Facebook / Channel 4 / BuzzFeed / CBSi / Discovery Channel / Science Channel  / Die Zeit / CNN / History Channel / Pro7 and National Geographic among others.